At Rocky Branch Missionary Baptist Church, we pride ourselves on fostering a warm, welcoming environment that truly feels like an extended family. Our congregation comprises people from all walks of life who come together to celebrate faith, love, and community. As a part of our big family, members support and uplift one another through life's challenges and triumphs, creating a unique bond that transcends any differences. Our numerous events, fellowship programs, and outreach initiatives allow everyone to forge lasting connections and contribute to the church's mission. At Rocky Branch Missionary Baptist Church, we believe that our strength lies in the unity and compassion of our family as we work together to cultivate a nurturing and spiritually enriching home for all. To God be the glory!
Live and Recorded Services
Streamed live to Facebook and Youtube
Welcome to the Rocky Branch MBC live stream, broadcasting simultaneously on Facebook and YouTube! We are delighted to bring our uplifting services and events directly to you, wherever you may be. Whether you're tuning in from the comfort of your home or on the go, we hope our live stream serves as a source of spiritual nourishment and inspiration for you. Enjoy the experience, and may God bless you!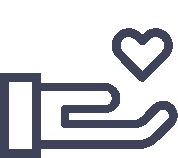 "So let each one give as he purposes in his heart, not grudgingly or of necessity; for God loves a cheerful giver."